Professional Office Removals Services to Meet Your Business Needs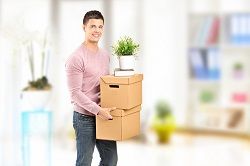 Whether you are a small local company or a large multinational corporation, we can help you effectively relocate your business in London. Removals London has the knowledge and the resources to plan and implement the most efficient office removals, without disrupting the flow of your business or work environment. With years of experience in the moving industry, we understand the unique needs and challenges related with commercial removals. Our experts will work closely with you to determine the scope and the scale of your move and will indentify the key aspects of the process. We are committed to providing exceptional and cost-effective solutions to all of our clients in the area. Learn more about our services on

.

Why Choose Our Company?

• High level of commercial relocation service
• Cost-effective services and free quotes
• Flexible working hours and options
• Qualified and skilled specialist team
• Special attention to valuable and sensitive inventory
• Covering all London areas
• 24/7 customer support
• 100% customer satisfaction guaranteed

Great Selection of Services

Removals London has an extensive portfolio of outstanding business removal services including thorough planning, relocation of IT and office inventory and installing office furniture and fittings. We strive to provide superior customer service in London, addressing thespecific needs of your business and designing the perfect solution for your company. With our tailor-made services you will be able to quickly relocate and resume the regular operations of your business. We can manage business relocation projects of any size- from small office relocation to complex and large moves. Expedience and efficiency are main aspects of our philosophy. We know how important is to complete the removal process in the shortest period of time. That is why we will go the extra mile to complete the job within a strict time-scale. Schedule your appointment today on

and get a free quote.

A Team of Specialists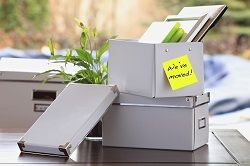 Our main resource is our reliable and dedicated professionals. They have the expertise and the experience to facilitate your office removals in London. Our movers are well-trained, diligent and ready to meet your individual needs and requirements. They are expedient and unobtrusive to minimise the disruption of the day-to-day business activity. In addition our team can also complete the job outside of working hours to minimise the chance of any interruption. You can be sure that our office movers will be respectful and careful with your property. They comply with relevant safety requirements and will take all the precautions while packing, loading, delivering and unloading the office inventory. Our experienced team of specialists will work alongside with you, to provide full support and to guide you through every step of the process.

Great Value for Money

The cost of the office removals is an important factor when considering moving a business. We offer not only outstanding moving office solutions, but also affordable prices to ensure amazing customer experience. Due to our experience in the industry, we are able to constantly drive down the costs of our services. Our budget -friendly options are suitable for both large corporations and local businesses. We will come to your office to evaluate the price of your relocations and will provide you with a full free cost-estimate upfront. The fee will vary depending on size of the move and the type of services you request such as packing, dissembling and assembling of furniture and computers, box supply and other solutions. Contact

to book now!
Company name:
Removals London
Opening Hours:
Monday to Sunday, 07:00-00:00
Street address:
94 Whitehall Ct
Postal code:
SW1A 2EL
City:
London
Country:
United Kingdom
Latitude:
51.5055090
Longitude:
-0.1245600
E-mail:
[email protected]
Web:
http://storagelondon.co.uk/
Description:
When it comes to relocating in London our top-rated removal company is the best solution. Reserve an appointment by dialling and get a discount!